Who we are
Fund for Equality, a project of Fund for the Public Interest, runs canvass offices on behalf of the Human Rights Campaign. We run campaigns to win real change now and build toward a day when LGBTQ Americans are ensured basic equal rights. Our canvassers talk to people one-on-one, and through those interactions they help make thousands, and sometimes millions, of people's voices heard, through petitions, emails, small donations and meetings. That's people power, and that's what it takes to make change.
Things to know when you apply
We believe that a clear vision, common-sense ideas, a fact-driven case for action, and the power of bringing people together are the necessary ingredients to any successful effort to solve society's problems. We have a set of core values and a strategic approach to making positive change. Click here for things you should know about our organization when you apply.
Our team
Whether you're a canvass director or canvasser, you're an integral part of a group committed to building strong campaigns to win on real challenges and problems we face.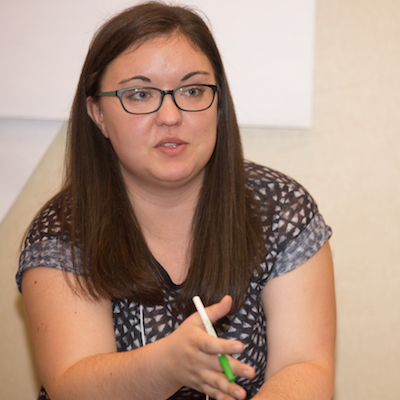 Photo: Staff
Featured staffer: Bethany Bauck
Regional Director
Bethany started with the Fund as an assistant canvass director in Chicago in 2012, after graduating from Wheaton College. As assistant canvass director, she worked to pass employment protections for the LGBTQ community. She then went on to run canvass offices in Cambridge, Mass., and Washington D.C., before taking on her current role in 2014. As a Regional Director, Bethany helps oversee our efforts to build membership and resources for HRC and to fight for full federal equality under the law.