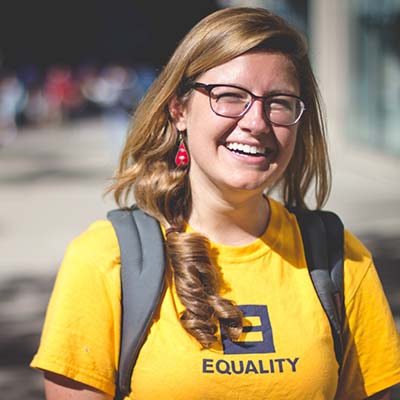 Photo: Staff
Mobilize the support we need
Are you ready to take on real-world issues? Are you ready to put in the hard work to build the grassroots support that we need to stand up against inequality? As a canvasser, that's what you'll do, going out into communities speaking with people to raise awareness, support and money for the campaigns that we're working on, all while learning the skills you'll need to take on almost any challenge.
---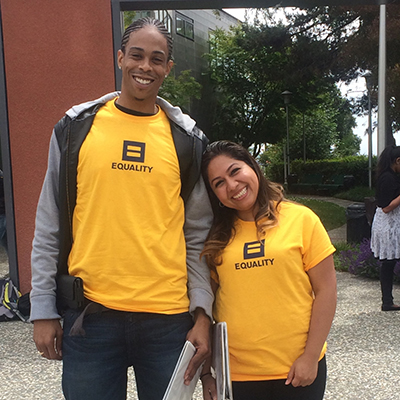 Photo: Staff
Make change happen
We all want to make a difference. But if you want to overcome the forces of reaction and opponents of progress, it's not enough to know you're right, or to have the best arguments — you need to do more. To stand up for these important issues, you need hundreds, thousands, sometimes millions of people, from all walks of life, to make their voices heard through petitions, emails, small donations and meetings. That's people power. That's what it takes to win real change, and that's what you'll help deliver with Fund for Equality.
---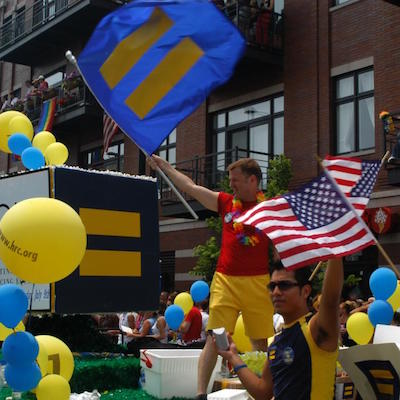 Photo: MattHucke via Wikimedia Commons, CC BY-SA 3.0
Partnering with HRC
We've been running grassroots campaigns across the country since 1982. Fund for Equality, a project of Fund for the Public Interest, runs canvass offices on behalf of the Human Rights Campaign. Our canvassers have held hundreds of thousands of conversations about equality, signed up tens of thousands of members for HRC, and raised millions of dollars for HRC campaigns.